The Vomit-Inducing "Raw" To Be Screened At The PRHFF
(September 24, 2016 - San Juan, Puerto Rico) - The controversial cannibal horror film Raw has been confirmed to screen at the upcoming 10th Anniversary edition of the Puerto Rico Horror Film Festival this October. This comes after the film's run in the Toronto International Film Festival, where multiple moviegoers passed out and had to be attended by paramedics on the scene.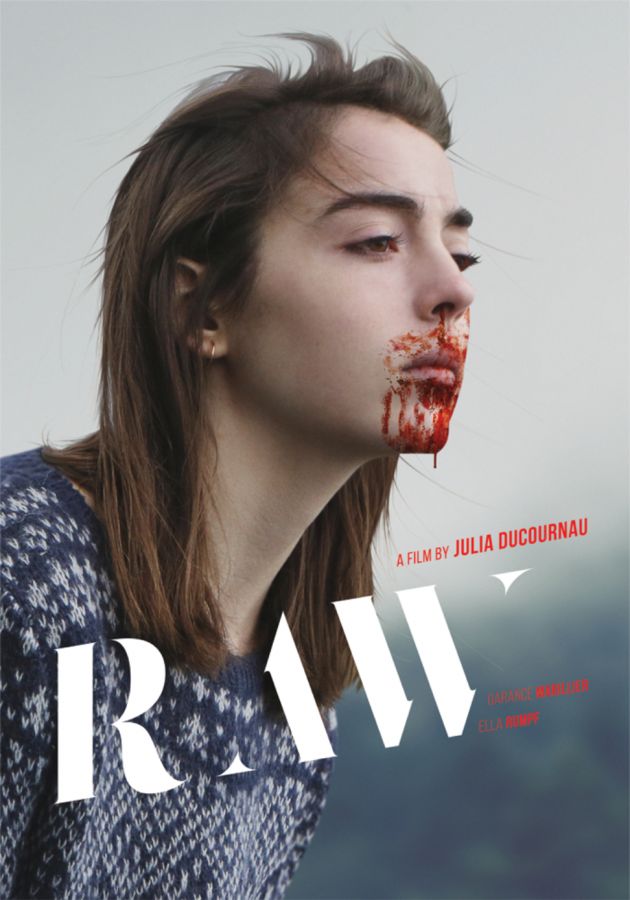 Director Julia Ducournau's feature film debut first premiered at the International Critics' Week section at this year's Cannes Film Festival where it won the FIPRESCI Prize. In an inverview with Women and Hollywood, Ducournau describes the film as "cross-over between teen comedy, drama, and horror". The film is also expected to be screened at PRHFF partner festivals such as Fantasia Film Fest in Montreal and Macabro in Mexico City.
This isn't the first time the PRHFF has been at the forefront of bringing controversial films to Puerto Rico. Last year, the festival sold out all screenings of Bite, a film that was also similarly received with multiple reports of faintings at festivals around the world. Executive producer Rafael Mediavilla ecstaticly explained, "We're proud to be the only film festival in the Caribbean that gives screen time to genre defining films like these. Last year's presentation of Bite was very well received and we expect no less from Raw."
This year, the PRHFF returns bigger than ever celebrating their 10th Anniversary with a Sci-Fi celebration special. Actress Sigourney Weaver (Alien, Avatar) is expected to attend, where she will receive the PRHFF Lifetime Achievement Award, presented to Horror movie icons that have cemented themselves as legends in the genre. The festival will also hold it's first "Fashionably Spooky Cosplay Contest", bring back the "Rocky Horror Picture Show Experience" for the second year in a row, and "El Bizzaro", a curated art exhibition themed around Sci-Fi films.
This years film lineup isn't to be missed either. With submissions from over 30 countries from around the world, there's a film for everyone. The Chinese box office sensation The Mermaid is also planned to screen with director Stephen Chow in attendance. Chow will be holding Q&A sessions after all the screenings of the film, as tradition with all special attendees in previous editions of the festival.
About PRHFF
Named as one of the 13 Horror Film Festivals to Die For by MovieMaker Magazine, the PRHFF is one of Latin America's premier horror film festivals dedicated to Sci-Fi, Thriller, Fantasy, Dark Humor, Bizarre and the very best of Horror in Short and Feature Films. In addition to showcasing the best genre films that indie moviemaking has to offer, this exotic fest also features a number of special events, including an exposition of Bizarre Artwork and a Fashionably Spooky Cosplay Contest. This year the festival will be held from October 20th to the 26th at San Patricio Plaza in Guaynabo, Puerto Rico.
About Raw
When a young vegetarian undergoes a carnivorous hazing ritual at vet school, an unbidden taste for meat begins to grow in her. Cannes Film Festival FIPRESCI Prize winning Raw is Julia Ducournau's feature film debut. The film is currently in it's festival circuit and expected to release later this year nationwide.